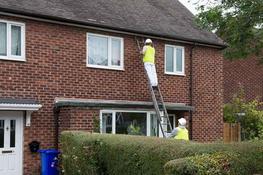 Planned Maintenance Surveys are designed to monitor the progress of a maintenance programme, by inspecting designated property at predetermined intervals (e.g. every three, five, ten or twenty years).
These surveys are usually informed by an initial Stock Condition Survey, and will focus on how individual elements compare to a prescribed maintenance standard.
Planned Maintenance Surveys can be scheduled on leasehold properties to establish the level of maintenance required for tenants over the course of the lease.