5 things to check before you buy a leasehold property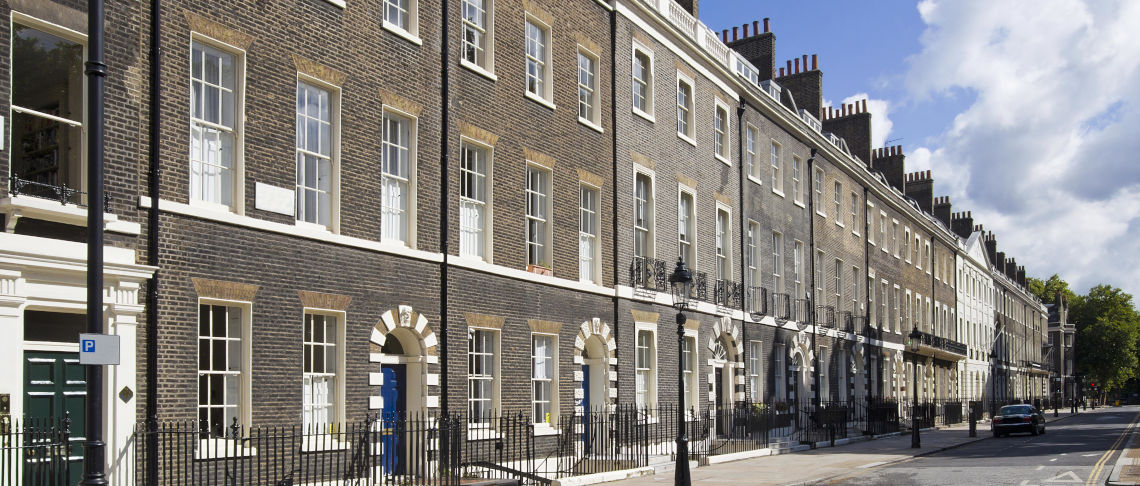 Buying a home is a big investment, probably one of the biggest in your life. Being a freeholder means you own the building and the plot of land it stands on, but leasehold is a different type of property ownership. When you buy a leasehold flat, you own the right to occupy the property (subject to the terms of the lease) for the length of your lease agreement with the freeholder.
Leases can be complex documents, often written in archaic legalese that are difficult to understand. But since the Lease is the basis on which the contract between you and the seller is drawn up, it pays to be vigilant. We've put together 5 important questions you should be asking before you go ahead with your purchase.
1 – How many years does the Lease have left to run?
The number of years left on the Lease will have a direct bearing on the value of the property, so this is one of the first bits of information you need to find out. In theory, once the Lease has run out, property ownership reverts to the freeholder, though it rarely comes to that. Still, the threat is real.
In particular, if there are less than 80 years left to go, this can affect your chances of getting a mortgage and you may well struggle to sell the property further down the line. While you have the statutory right to extend the Lease, this can turn out to be eye-wateringly expensive for properties with less than 80 years remaining.
We would recommend that you only shortlist properties to buy that have a remaining Lease term of more than 90 years, or have an arrangement in place for a lease extension as part of your purchase.
2 – How easy is it to extend the Lease?
By law, you have the right to extend the lease of your property by 90 years, while reducing ground rent to zero. However, you need to have owned the property for at least 2 years to be eligible and there are certain situations where a property may be exempt from statutory obligations. Make sure you get clarity before you sign on the dotted line.
That said if you are planning to extend the lease, be advised that this can be a lengthy process with the potential for things to go wrong. From absent freeholders to failing to agree on the premium to be paid, delays are certainly not uncommon. There is a set statutory process to be followed and, if all else fails, you have recourse to a tribunal. But this is a slow and expensive journey.
Our advice is to involve an experienced lease extension surveyor at an early stage. At Able Surveyors, we are happy to help with expert advice and a professional lease extension survey and valuation to help reach an agreement with your freeholder.
3 – How much is the annual Service Charge?
The day-to-day management of leasehold flats typically falls to a management company or residents' committee. Each flat in the building will be required to pay a service charge for the upkeep of any common or shared areas including roofs, stairwells, lifts, external elevations and communal gardens.
Currently, there is no cap on how much the service charge can be, and levels can vary widely. It makes good financial sense to find out how much you will be charged compared to similar properties in the area.
Your annual payment may include a contribution towards a reserve or sinking fund, which is there to cover unexpected capital expenditures such as a new roof or heating installation. This is good practice as it protects individual leaseholders from sudden demands for large payments, instead helping to smooth cash flow.
4 – What about the ground rent?
In addition to an annual service charge, you will also have to pay a yearly ground rent. Again, this can vary from 'a peppercorn rent' to punitive formulas enabling the amount to double every 10 or 15 years, amounting to thousands of pounds.
Soaring ground rents were at the heart of the ground rent scandal a few years ago, with many leasehold owners effectively trapped in unsaleable properties because they didn't realise what they were signing up for when they bought their homes.
Your conveyancer should review every aspect of the Lease and associated documents with a fine tooth comb, checking for risky ground rent clauses. It should go without saying that it is unwise to commit to the property unless these onerous clauses can be removed.
5 – Do you need freeholder permissions?
If you are thinking of buying a leasehold 'doer-upper' and are looking forward to refurbishing the property, it is important to find out in advance what you can and can't do. The Lease will be your first port of call. For alterations, you are permitted to undertake you will need to obtain a Licence to Alter from the freeholder, and you may also need Planning Consent from your local authority.
A fee will be payable to the landlord, and you will also be responsible for any legal and surveyors' fees incurred by the freeholder, which can make the entire project financially unviable. Make sure you do your homework and crunch your numbers to ensure you will able to realise your plans for the property.
At Able Surveyors, we have more than 25 years of experience providing building surveys and other property management surveys to a broad client base in London and the Home Counties. To discuss your leasehold purchase with our expert team, please don't hesitate to get in touch.