Common property survey myths busted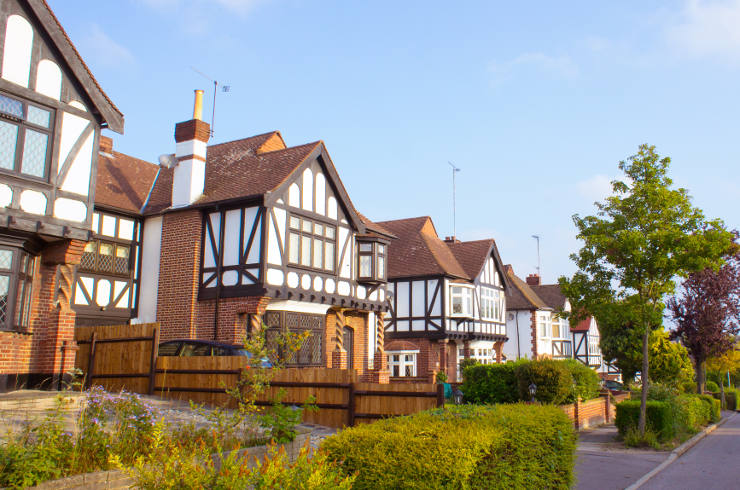 Property surveying is a complex technical discipline with information that is often hard to comprehend unless you are a Chartered Surveyor yourself. Little wonder, then, that there are many myths and misconceptions surrounding building surveys circulating among homebuyers who have no experience in the field. Let's take a look at four of the most common wrongly-made assumptions and replace fiction with facts.
1 – You don't need a property survey if you have a mortgage valuation
One of the most common falsehoods is the belief that a mortgage valuation is enough. Please be warned that this is not the case. A property valuation carried out on behalf of your lender is for their benefit only; its sole purpose is to ensure the property is worth the loan you are applying for. Often little more than a tick-box exercise performed during a brief site visit, it gives next to no information about the condition of the property, and you may not even get to see a copy. An independent property survey such as the level 2 RICS HomeBuyer Report or RICS Building Survey, on the other hand, is an impartial inspection of the property to assess its condition, carried out on your behalf to protect your investment.
2 – A survey is nice to have but the money could be better spent elsewhere
Unfortunately, many homebuyers still believe that an independent property survey is a needless expense. But think of it this way: you wouldn't buy a car without giving it a thorough once-over first, so surely the same principle applies to what could well be the biggest financial commitment you will ever make? A survey may cost a few hundred pounds but the findings may include hidden and unexpected defects that may cost thousands to rectify later on. It could even flag up serious issues that may make you change your mind about the purchase, or the price. Rather than a needless expense, think of a property survey as due diligence to ensure you're making a sound investment.
3 – Survey reports are deliberately vague to cover the surveyor's back
Another cynical misconception is that survey findings are purposefully reported in an unclear fashion so as to protect the surveyor from any legal action if problems are later uncovered that should have been flagged up in the survey. With a reputable and experienced firm of RICS-accredited Chartered Surveyors such as Able Surveyors, that won't be the case. We meticulously inspect every property and deliver a comprehensive and detailed report of the condition of the property. Our aim is to provide you with full feedback, including implications of any defects found, so that you have all the information you need to make an intelligent purchase decision.
4 – I won't be able to understand the survey report, so there's no point having one
At Able Surveyors, we offer the full range of RICS home surveys –including RICS HomeBuyer Reports and in-depth RICS Building Surveys – as well as a range of specialist investigations. Our reporting follows a standardised structure and clear, jargon-free language to enable everyone to understand the findings and their implications. We will go the extra mile to ensure that you fully understand all the information presented, offering opportunities to discuss the survey findings with our surveyors and obtain plenty of professional advice and guidance from our competent, friendly team.
If you are thinking of buying a property, don't make the mistake of skipping the survey – you could regret the decision in years to come. An independent home survey is the best way to provide you with the peace of mind that your investment is sound. At Able Surveyors, we can advise on the best choice of property survey for your needs, answer any queries you may have and provide an instant quote. Please feel free to get in touch.