Which property survey is right for you?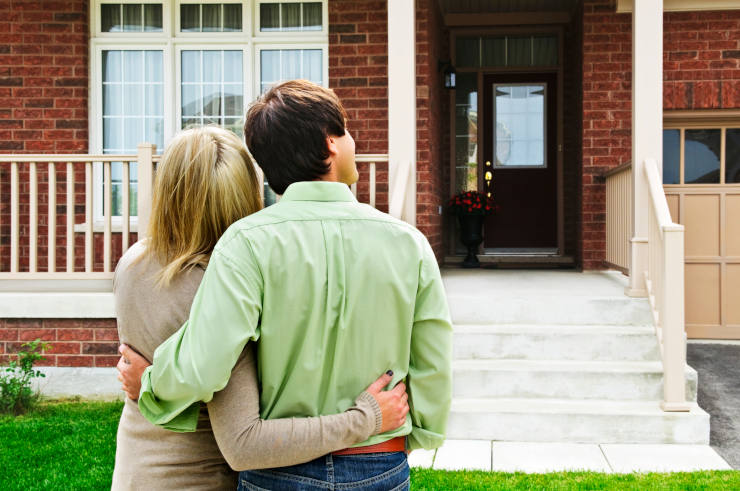 You may be surprised to hear that roughly four out of five prospective homeowners choose not to have a property survey carried out before exchanging contracts. Unfortunately, it's a false economy to 'buy blind' and the consequences of not getting a survey done can be very costly indeed.
Recent research carried out by Churchill Home Insurance found that 13 million homeowners needed unexpected building work to be carried out after moving into their new home. Damp, subsidence and roof issues were among the main problems that could have been identified by an experienced surveyor. What's more, not only would a property survey have warned them about the defects but it would have allowed them to factor the remedial work into their budget and use this information to renegotiate the purchase price.
The Royal Institute of Chartered Surveyors (RICS) endorses three levels of property survey: Home Condition Report, HomeBuyer Report and Building Survey. At Able Surveyors, we have a wealth of experience of carrying out all types of property surveys for our clients and are always happy to discuss which of the following surveys would suit your building best:
• A Home Condition Report provides a concise and easy-to-use description of the property, using a traffic light systems to indicate areas of concern and how these should be addressed. It's a Level 1 survey that gives an overview of the building and will either give you're the reassurance that everything is fine, or a warning that further investigation is needed. This type of survey is really only recommended for conventionally constructed homes in good condition that are new or nearly new.
• A HomeBuyer Report is a more detailed, mid-range survey that is suitable for most UK residential properties. A surveyor will inspect the visible areas of the property inside and out to assess its general condition, and present the report in a standardised, jargon free format. This typically includes associated utilities, damp levels, timber decay and other apparent faults. Reinstatement costs and a market valuation are not included in the standard report but can be added.
• A Building Survey is recommended for older properties including period homes and listed buildings, as well as unconventional constructions and buildings that require major renovations. The most comprehensive type of survey available, the report will give you a wealth of information about the findings, notes about major and minor defects, estimated costs of repair, maintenance advice and recommendation for further inspection.
A property survey can potentially save homeowners thousands in surprise repairs. The expert eye of a qualified surveyor will be able to spot signs of trouble that they layman simply won't be able to see. From roof defects to subsidence, damp and timber decay, aging plumbing and electrics and much more, it is essential that you protect what may well be the biggest investment you will ever make.
For more information about the property and surveying services offered by Able Surveyors, or to discuss your particular property purchase, please feel free to get in touch on 0207 164 6628 or info@ablesurveyors.co.uk.