Why should you always choose a RICS surveyor?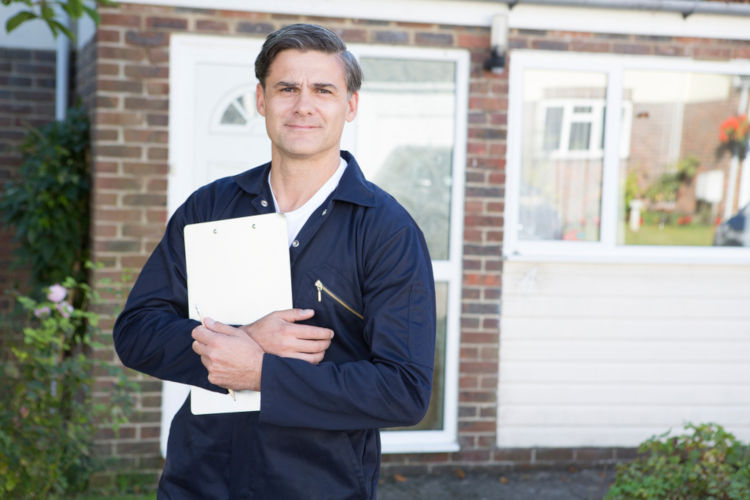 Thinking of buying a residential property? Whether you are a first-time buyer or a long-term property owner, consulting with a professional surveyor to obtain a home survey before you sign on the dotted line is a 'must do'. What's more, you should double-check that your surveyor is a member of the Royal Institution of Chartered Surveyors (RICS).
What is the Royal Institution of Chartered Surveyors (RICS)?
RICS is the world's leading professional body for promoting and enforcing the highest international standards in land, property, infrastructure and construction. It is the pre-eminent organisation for professionals working in the UK property surveying industry.
RICS qualification and membership ensure the highest quality reporting and level of professionalism. That means peace of mind for you knowing that someone with extensive professional knowledge is casting their expert eye over the building you are thinking of purchasing. Why cut corners when you don't have to?
What does a RICS surveyor do?
A RICS surveyor will inspect and report on the condition of the property you are about to buy. This will help you discover if there are any structural problems such as damp or subsidence, or any other unwelcome skeletons in the closet both inside and outside of the building.
Choose from the RICS surveys available – RICS HomeBuyer Report or RICS Building Survey – and get independent expert advice and guidance from a qualified, fully regulated and insured property expert you can trust.
All RICS surveyors will have undergone rigorous training to gain their qualifications, and they must follow a strict code of conduct when carrying out property surveys. Members must also keep up to date with the latest training and complete continuing professional development every year, ensuring that the high standards of their professional body are always being adhered to.
Why use Able Surveyors?
At Able Surveyors, we deliver comprehensive surveying services across London and the Home Counties. We've built our business around helping our clients to make informed decisions about buying and managing property assets.
Our Managing Director, Dean Davidson (MRICS) has 25+ years of experience in building surveys and property management for residential and commercial clients. He is a RICS Chartered Surveyor and also a member of the Chartered Institute of Building (CIOB). Dean and the team have extensive experience in residential property and can provide a wealth of professional guidance before you exchange contacts.
A RICS surveyor's report could potentially save you thousands of pounds if serious building defects are discovered. A property survey can also present an excellent opportunity to renegotiate the asking price to cover the cost of any repairs that are highlighted in the survey. Using the services of a RICS surveyor such as Able Surveyors will give you the peace of mind you need when it comes to making the final decision about which way to proceed with your property transaction.
Able Surveyors offer a range of professional services, including a full menu of RICS home surveys. To discuss your particular property surveying requirements, please get in touch.