Knightsbridge Building Surveyors
Knightsbridge in London is well known around the world as one of the most expensive places to live in Britain but it is so much more than this. There is an eclectic mix of properties ranging from renowned historic buildings like Apsley House on Hyde Park Corner which was the residence of the 1st Duke of Wellington, the Brompton Oratory which was built in the 1880's in the Italian Baroque style and the beautiful No. 4 Hamilton Place which is a fantastic example of an Edwardian townhouse through to the incredibly modern apartments costing millions of pounds. It is reported that One Hyde Park Corner sold for £100 million pounds off plan.
There are many shopping areas in the centre on London and arguably Knightsbridge is the best with shops like Harrods an
d Harvey Nicholls sitting amongst the vast array of types of shops which is why many of the richest people in the world own homes in Kensington.
The property market is fast moving and can be expensive, it is for this very reason that Able Surveyors offer many different types of survey in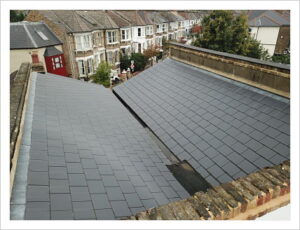 Knightsbridge for people looking for a new home to ensure our clients know exactly what type of property they are buying and that it is in good order. We offer the very basic Home Buyers Valuation survey through to specific defect surveys with the assistance of drones so that we can check roofs for any defects. You'll be hard pushed to find a better property survey.
With Kensington being so dense with property it has many properties that are lease hold and having party walls, communal areas etc, you need to know that these areas are being maintained properly with all the different elements of the property being in good order. Our comprehensive survey reports will not only list the property so you are aware of what type of building it is and its construction but we will also list any defects with approximate cost for renovation or fixing which of course can be used as part of your negotiations when purchasing the property.
As members of the Royal Institute of Surveyors (RICS) we must have all the relevant qualifications, insurances and our services have to be of a very high standard so you can be assured our service is as good as it should be. Our team is highly trained and will assist you in any queries you may have after the survey has been completed at no additional cost.
If you are interested in one of our fully comprehensive easy to read surveys please contact our customer services team on   020 71646628 or email us at info@ablesurveyors.com for a quote.