How to protect your property purchase from gazumping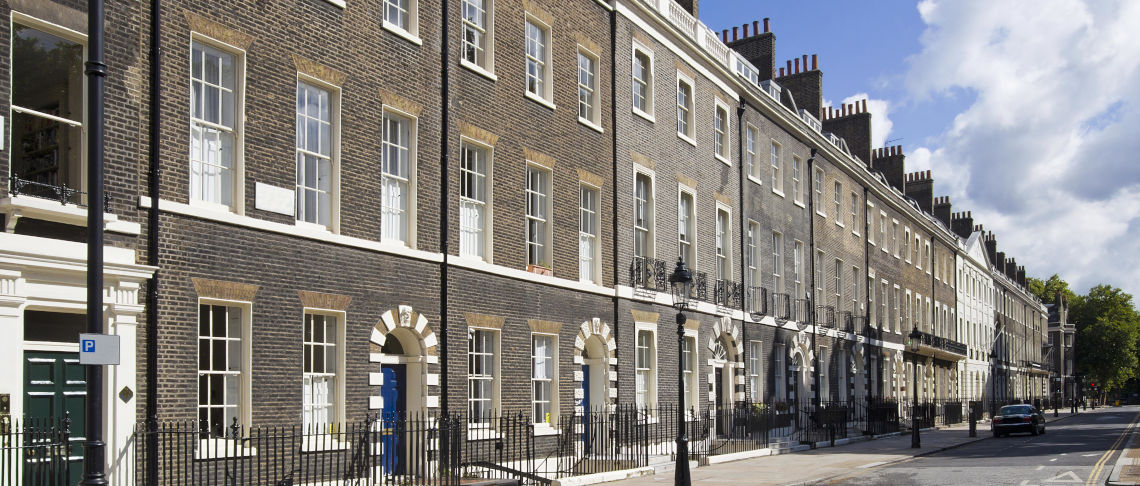 If you are in the process of buying your next home, you know how long and arduous the journey can be. Once your offer price has been accepted and solicitors have been instructed, there's still plenty that can go wrong before contracts are exchanged – and that includes gazumping.
Research carried out by finance provider MFS in 2020 showed that 31% of UK homebuyers (47% in London) over the last 10 years had experienced gazumping and lost out on a home purchase as a result, and the trend is set to continue as the market grows.
Let's take a closer look at the dreaded practice and how you can protect yourself.
What is gazumping?
Gazumping happens when another buyer makes a higher offer for the property on which you have agreed the purchase. If the seller accepts the higher offer, you lose the property and any money already spent on it, which could include legal, surveyor and mortgage fees.
Reasons for gazumping can vary. Perhaps the seller has realised they can get a better sale price elsewhere, or you are taking too long to commission a home survey thus denting your credibility as a buyer, or perhaps your solicitor is slow to communicate and the seller has found a buyer who can move more quickly.
Is gazumping legal?
While gazumping may well be considered sharp practice, it is indeed perfectly legal. When your offer is accepted, the property is 'sold subject to contract' (SSTC). The property transaction does not become legally binding until contracts have been exchanged. As a buyer, you are vulnerable to gazumping at any time before that date.
Since exchanging contracts comes fairly late in the home buying process, and only takes place after the mortgage has been agreed, survey findings have been digested and local searches have been carried out, gazumping can be both hugely frustrating as well as financially painful.
How can you guard against gazumping?
Estate agents have a legal duty to pass on any offer they receive, so the first and most important thing you must do is to get the property taken off the market. Make it a condition of your offer that all marketing and advertising of the property ceases with immediate effect. If no-one else views the property, chances of a higher offer being made and you being gazumped are greatly reduced.
Once an offer has been accepted, it is assumed that both parties want to get on with the conveyancing process as soon as is reasonably possible. As a buyer, it is therefore in your best interest to be prepared and ready to proceed. This means having a mortgage in principle in place, a solicitor on stand-by ready to start the conveyancing, and all the necessary documents at your fingertips to avoid any unnecessary delays that could have the potential to derail the sale.
Appointing a surveyor and arranging for an inspection visit is usually the next step in the process. As RICS accredited Chartered Surveyors offering the full range of RICS endorsed home surveys, Able Surveyors are ideally placed to help you get the insights you need so you can make an informed purchase decision. Our surveyors are knowledgeable and highly experienced in property markets in London and Essex. Contact us here to arrange for a free no-obligation quote. London homebuyers can obtain an instant online quote here.
Keep the momentum going and do whatever you can to move the process towards exchange of contracts swiftly. You want to get contracts exchanged as soon as possible to have the legal certainty that your purchase is going ahead. Make sure that you are in regular contact with your mortgage provider and your conveyancing solicitor so that requests for information can be responded to quickly. Also, keep the estate agent in the loop; it's in their interest to keep up the pressure on the seller.
It's also worth building up a rapport with the seller. While the formal sale will be in the hands of the solicitors, and the estate agent serves as a go-between, there's no harm in having a direct line of communication to the seller. That way, you can keep them informed of where you are in the conveyancing process and show that you are actively moving things along. If you get on well and they can see that you are a serious buyer who genuinely loves their home, they will feel more inclined to honour the deal in hand.
Finally, did you know that you can get home buyer protection insurance to protect yourself against a house sale falling through? While there may be nothing much you can do about a seller changing his mind or accepting another offer, at least you can mitigate the financial loss by claiming back some of your conveyancing fees, survey fees or any other expenses incurred on an abortive sale.
At Able Surveyors, we have over 25 years' experience in helping home buyers in London, Essex and the Home Counties get the most out of their property purchase, and we would be delighted to do the same for you. For further information please get in touch.